Modern manhole production can not be accomplished without
GU MANHOLE BASE LINERS.

An Infrastructure project without the benefits of
GU MANHOLE BASE LINERS will lag behind modern developments

Made of wastewater
resistant plastic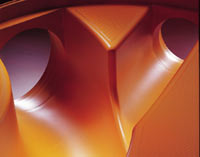 These liners are internationally recognized as state-of art-technology.
The GU MANHOLE BASE LINER is not an alternative to conventional channel liners.
It is the only solution that ensures perfect results - continuous system wide quality.
The GU Manhole Base Liner provides quality protection through the manhole base with the same design quality as modern sewer pipe materials.